Single led 405W LED Grow Light
【1】Product Appearance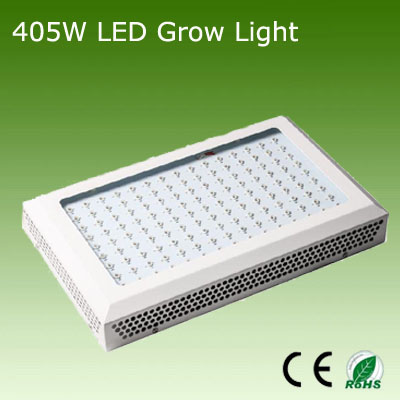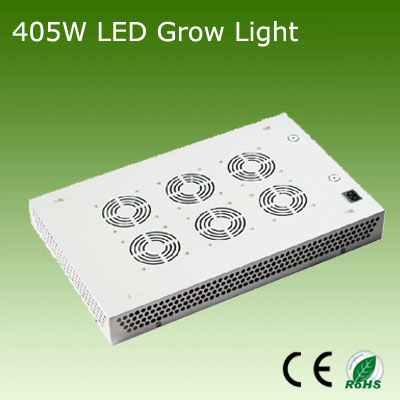 speciality:
【1】Good for Growing & Blooming
Designed for plant growing stage and blooming stage.
【2】Effective spectrums
Choose the proper wavelength which is good for plant photosynthesis,cut down the cycle of plant LED Emit exact spectrums fully absorbed by your plants,there is no light waste at all.
【3】Custom spectrum available
Spectrum for both Growing stage and Blooming stage available;spectrum for only Growing stage available;spectrum for only Blooming stage available.
【4】High efficient LED ballast
Use built-in switching mode 97% efficiency LED ballast,no need external heavy ballast as MH/HPS.
【5】moveable plug
the pulg can be changed easily just by plug in/not.
【2】Parameter
 Input Voltage
AC100~240V
Total Power
405W
 Frequency Range
50~60Hz
Working Temperature
-20℃~+50℃
 LED Qty
135pcs*3w
 Working Life-span
50000H
 LED chips
Epistar
 Emitting Angle
90

°

LED Wavelength
Red:660nm Blue:460nm Orange:610nm
LED Ratio
ROB=7:1:1
Wavelength range
430-760nm
 N/W
7.0KG
product size /mm
L485*W320*H75
 G/W
8.0KG
Attentions:
1.Only professional electrician can install the lamp, please check the lamp very carefully before installation.
2.Please install the lamp follow up the installation procedure, make sure the screw has been wrested very tightly, the wires have been connected properly, .Please operate according to Product Instructions enclosed.