led high bay anti explosion 40W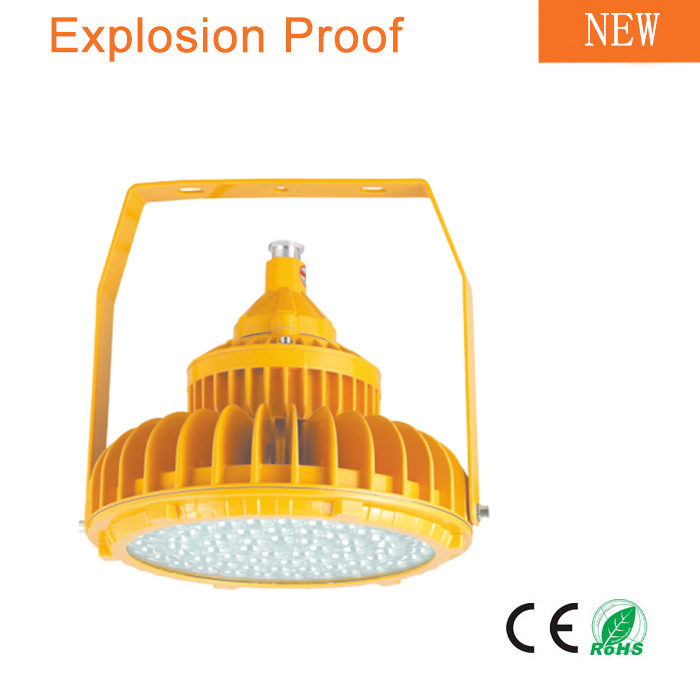 Specialty
1.Die casting aluminum alloy shell, processed with high-pressure electrostatic spray after shot blast.
2.Using high power integrating LED, with high LED initial luminous flux 80-100LM/W, and CRI>80Ra.
3.Constant current power supply, high efficiency, low power, stable output power, with open circuit, short circuit, and overheat protection functions to ensure the reliable operation of LED light source and give full play to the characteristics of high luminous efficiency, energy saving and long service life of LED.
4.The lamp adopts integrated design and realizes three-cavity separate structure for the light source cavity, electrical appliance and the connection cavity. The light source cavity and the power supply cavity are completely isolated, with special ventilation and heat dissipation structure to ensure the heat generated by the light source and the power supply can be rapidly emitted.
5.The transparent cover is made of tempered glass. The thickness of the glass is more than 8mm, and it has the characteristics of high temperature resistance, thermal shocks resistance.
6.The luminaire adopts screw thread, spigot and adhesive explosion-proof structure, and has excellent explosion-proof performance which meets the explosion-proof requirements of Class IIC.
7.The joints of the lamps is with good sealing structure . The seal ring is made of silicone rubber, which is resistant to high temperatures and aging. The protection class of the shell reaches IP66.
8.The surface of the lamp shell, processed with high-pressure electrostatic spray after shot blast and chemical treatment, which has strong corrosion resistance.
9.The lamps can be equipped with emergency, no need to be equipped with an electrical box. The emergency time is about 90 minutes.
Range of application
Explosion-proof grade: Ex d ⅡC T6 Gb/Ex tD A21 IP65 T80℃
1.It is suitable for the area 1 and 2 of the explosive gas environment;
2.It is suitable for the area 21 and 22 of combustible dust environment;
3.Applicable to the explosive gas environment of IIA, IIB and IIC;
4.Applicable to temperature group of t1-t6 group;
5.Suitable for energy conservation projects, and places which is difficult for maintenance and replacement ;
6.Suitable for moisture environment , environment with corrosive gas, and high requirements for protection;
7.Widely used in oil exploration / refining, chemical, military and other dangerous environments and offshore oil platforms, tankers and other places; Long-distance floodlighting and street lighting.
Shape and Structure Sharacteristics
Shell Material:Aluminum Alloy
Shell Color:yellow
Net Weight:Unit:mm ±2mm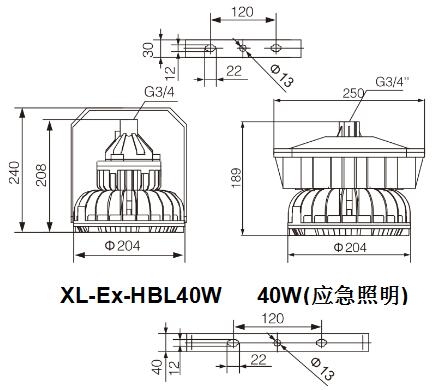 Parameters
输入电压 Input Voltage
AC100~240V
显色指数 Color Rendering Index
Ra>70
电源频率 Frequency Range
50~60Hz
照射角度 Beam Angle
30° /60°
功率因素 Power Factor
>0.95
LED衰减 LED Reduction Rate
1~3% / 1,000Hrs
电源效率 Power Efficiency
>90%
LED 色温 Color Temperature
2700~7000K
LED电压LED Working Voltage
DC36-48V
工作温度Working Temperature
-20℃~+45℃
总功率Total Power
–
防护等级 IP Grade
IP66
LED光效 Luminous Efficiency
100lm / W
光源寿命 Working Life-span
>50000H
电源线 Power line
VDE  3×1.5mm2
Photomatric Data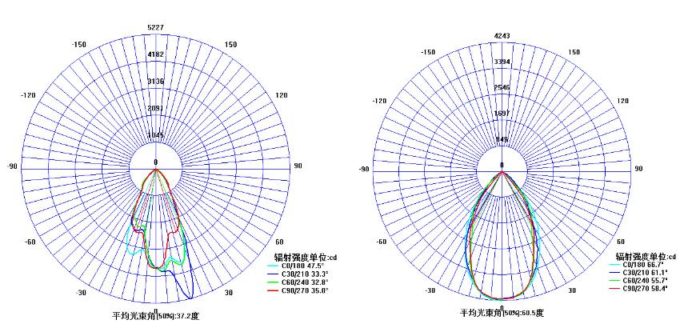 Attentions
1.A licensed electrician must undertake this installation. Please check the lamp carefully  before installation.
2.The bracket is suitable for seat type, ceiling type and wall type installation. Please choose related accessories to be purchased according to the installation mode ;
3.Special requirements please specify
Tags:
Led high bay (Explosion proof)