Home > Company News > New product-Pioneer LED light
New product-Pioneer LED light
After 2 years marketing research,the pioneer led light which was designed by our company will be launched to market.
Streamlined shape design with a sense of beauty, delicate and generous, give LED lamps an artistic sense.
Application:Auto 4S shop,library,museum,shopping mall,hotel,city hall and offices building.
This kind of lamp can not only meet the need of lighting,but also let space make a sense of decoration.Intelligent dimming and fault identification or other functions will be launched in the near future.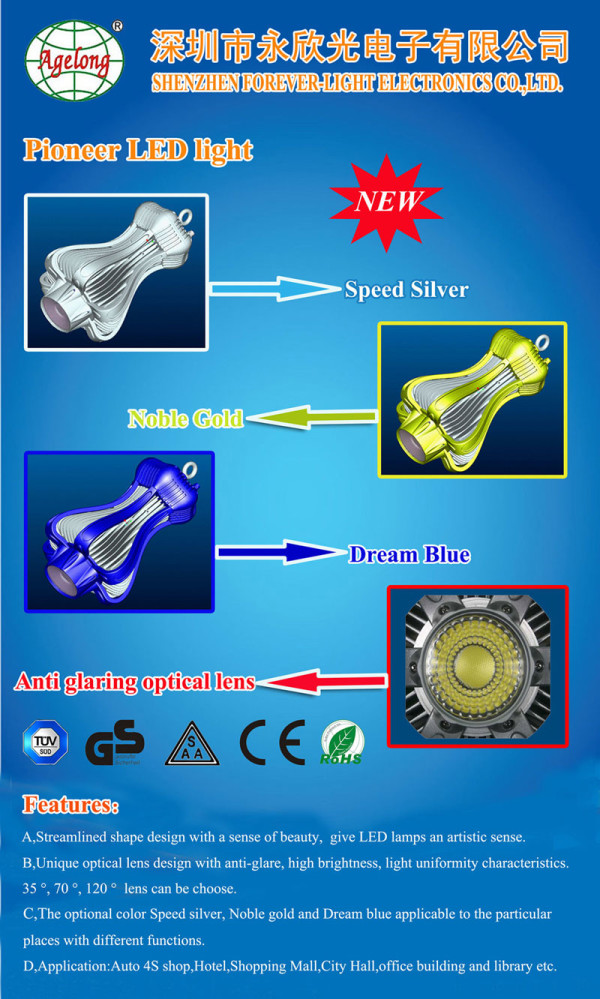 Tags:
Tag Company News