Home > Company News > New Products, Explosion proof LED lights (EXD)
New Products, Explosion proof LED lights (EXD)
According to market demand.
we independently developed a new generation of explosion-proof LED light.
Power: 20w – 120w
IP Grade: IP66
For the environment:
1. explosive gas environment in 2 areas
2. A II, B grade II in explosive gas environment
3. temperature classes for T1-T6/T4/T3 environment
4. oil production and refining, metallurgy, chemical, pharmaceutical, steel, shipbuilding and other applicable environment
Application: it is mainly used in oil, chemical, thermal power, steel, metallurgy, medicine, military, ships, oil station, gas tank, gas recovery device equipment and pipeline.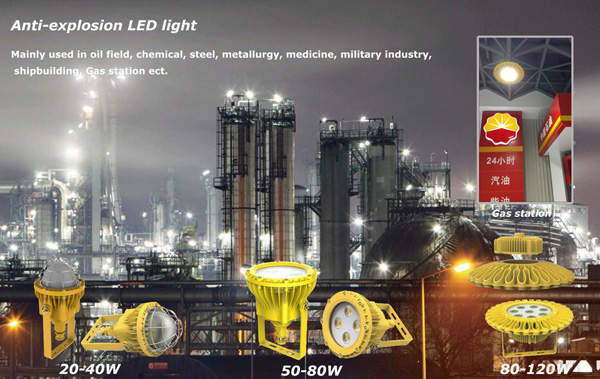 https://forever-lights.com/explosion-proof-lighs-gas-station/